The department of "English Language"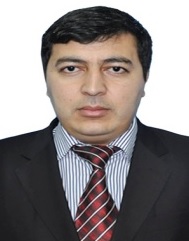 Head of the Department of English
Begov Fayzullo Rakhmatulloevich
Tel.: + 99871 237 06 18
E-mail:www.em.tiiame.uz
---
The English language department was separated from the department of "Uzbek language and foreign languages" at the end of December 2013 and began its activity in January 2014 as an independent department. In the previous department there were German, French, Uzbek and Russian languages ​​along with English. There are 1 assistant professor, 4 senior teachers, 26 teachers and 1 chief of the department. The teachers of the English language department for 2014-2018 academic years have published 1 monograph on scientifically-pedagogical activity on the theme "Formation of communicative awareness in the process of teaching English". Currently, the research topic for the 2018-2023 academic years is on the topic "Forms and methods of innovative approach to the formation of cognitive motivation in students in the English language teaching". Teachers of the department are actively involved in the educational process and the activities of the institute. 10 teachers are attached to the training groups as coaches. The teachers of the English language department annually contribute to the preparation of gifted students for the Olympiads. From day to day, given the growing interest in learning foreign languages, the department's teachers pay great attention to teaching English. Based on the Decree of the President of the Republic of Uzbekistan "On Further Improvement of the System of Teaching and Learning Foreign Languages" from December 2012, PD-1875, improving English language teaching motivation, and motivation for students of non-linguistic universities to support their learning, to improve teaching methods and to use them more widely, to achieve high academic performance optimal ways of working are selected and scientifically justified. With this knowledge and skills, students will be able to use English-speaking dialogues in socio-economic, educational and cultural fields. One of the main methods of teaching English is the active use of advanced teaching technologies designed to build students' communication skills. As a result of Uzbekistan's deeper integration into the global market economy, economic and cultural ties with other countries are expanding. At the same time, they are focused on developing skills and aimed at deeper study of English and improving the quality of teaching foreign languages. Within the framework of international cooperation, the directions of scientific research were identified and based on the demand for specialists with proficiency in English, as well as the issues of effective attraction of economic investments to water systems of Uzbekistan. With these goals in mind, the functioning of the English language department is important.
---
Faculty of Organization and management of water resources Subjects taught at the department Scientific works Researchers Partnership activities The staff Clubs Timetable of classes Contacts